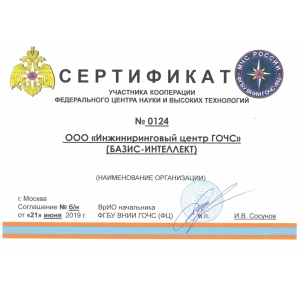 English Сертификат участника кооперации федерального центра, науки и высоких технологий № 0124 Sert...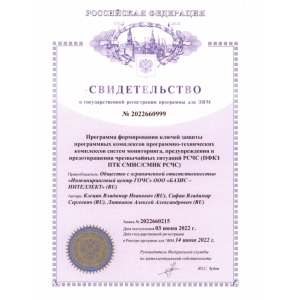 Certificate of state registration of the computer program: "The program for the generation of p...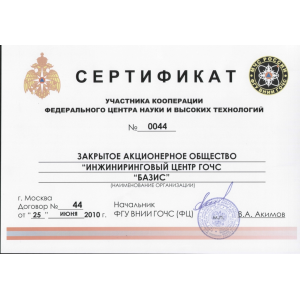 Certificate of Participant of the Federal Center for Science and High Technologies № 0044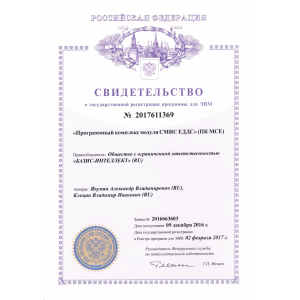 Свидетельство о государственной регистрации программный для ЭВМ №2017611369 "Программный компле...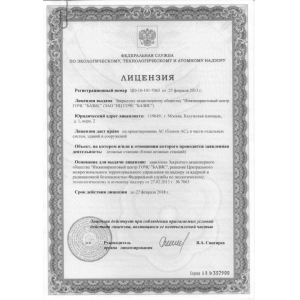 License of the Federal service for ecological, technological and nuclear supervision for designing s...